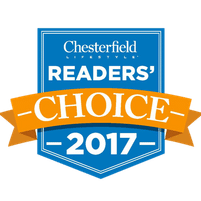 Telehealth
We now offer a telehealth program. Through this platform, we will be able to determine if we can help a patient remotely or if they need to be seen in our office. These visits are covered by most insurance plans.
This telehealth is easy to use at home, work, or on the go. We can diagnose over 3,00 non-emergency, skin, hair and nail conditions. Plus, necessary prescriptions will be sent to your preferred pharmacy once a diagnosis is made.
Schedule An Appointment:
Cosmetic Consultations
Per new government guidelines, we have postponed all cosmetic/elective procedures. While we focus on essential healthcare needs first, we are offering cosmetic consultations through our teledermatology platform.
This consult would include:
One on one in depth home skincare evaluation
Evaluation of your current products and routine Product and routine recommendations
A treatment plan for future visits with us
Save 20% on all products purchased during your consult. These items will be shipped to your home.
Affordable at $50 out-of-pocket per visit. We will not bill your insurance for this visit.
NEW OFFICE!After 30 years in the same location, we are very excited to be in our new state-of-the-art facility near downtown Chesterfield only minutes from our old office.
Your Skin Deserves the Best in Care
The physicians and staff at West County Dermatology are committed to excellence in patient care. The practice consists of Daniel S. Ring, MD, Wayne A. Breer, MD, Pooja Dorward, MD, Alicia Miller, MD, and Gina M. Indelicato, NP-C.
West County Dermatology is located in a state-of-the-art private medical office in the heart of Chesterfield, near the intersection of Highway 40/64 and Olive/Clarkson roads. We continue to strive for excellent patient care specializing in cosmetic, clinical and surgical dermatology. We fully believe in and strive to achieve our mission of SKIN: Health, Safety, and Beauty™.
We consider ourselves pioneers in our local Dermatology community with several unique aspects of our practice including:
On-site Dermatopathologist
Advanced Electronic Medical Record system
First to offer XTRAC® Laser in St. Louis
First to offer expanded Patch Testing in the St. Louis Dermatology community
Photodynamic Therapy for precancerous skin conditions
Experience with BOTOX® for excessive sweating (hyperhidrosis) on axillae and other areas
Wide variety of cosmetic services (BOTOX® and fillers)